Gender equity is crucial for human development, economic growth, and population health and to address the growing concern in emerging technologies in Africa such biotechnology, it has been recommended for capacity building, research and development, enhanced collaboration, strengthened technology transfer centres and policy change, to support the creation, and adoption by, women, of relevant technologies.  
The Girls in Biotech Project is an initiative of Kumasi Hive and the Adel Alumni, supported by the Open Bioeconomy Lab and other partners. It will kick off in September 2019 with the overall objective of creating an equity platform and opportunities for the empowering of girls/women to actively participate in the biotechnology value chaining Africa. This platform will address some of the challenges for job opportunities, career advancement,, women-led innovations and access to research facilities faced by women in biotech.
The project will be community and stakeholder driven through key partnerships with universities (with biotechnology related departments/faculties), the Ghana Education Service, selected senior high schools and biotechnology firms. Key outcomes include:
Building facilities and community
The Biotech Lab at Kumasi Hive will be equipped and upgraded to modern Biotechnology Lab with needed tools and equipment for skills capacity building, research, rapid prototyping and testing of innovative ideas.
Through our partnership with the universities and high schools, Girls-in-Biotech Clubs will be established to serve as a community platform for capacity building, knowledge sharing and collaborative projects among the girls.
Training and Mentorship
Training programs will be organised to give practical hands-on skills to the girls through their various clubs. Facilitation and peer-2-peer led tutorials as well as training programs will be organised to introduce the girls to general topics in biotechnology including history of biotechnology, areas of biotechnology, DNA, genes and gene expression, recombinant DNA technology, animal cell culture and stem cells, transgenic animals and gene therapy, genetic engineering, bioinformatics, bioprocess, biorobotics and careers and employment in biotechnology.
A mentorship program with biotech women professionals will be provided and leadership program will be provided for those who progress through the innovation competitions by partnered biotech firms' executives. In addition, an internship program will be provided to help the programme participants find relevant work experience with partnered biotech firms both locally and international.
Innovation
A National Biotech Competition will be organised for both categories of Girls-in-Biotech clubs to create a platform for innovation and using acquired skills and knowledge in biotechnology to solve relevant community challenges in health, water and sanitation, agriculture and the environment.  Key innovations from these competitions will be selected for further support (technical and business incubation) and funding to develop the innovation for scaling up and as a start-up. The three best innovations will each receive a total of USD 1000 as a seed fund.
Supported by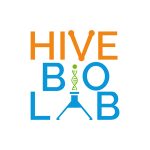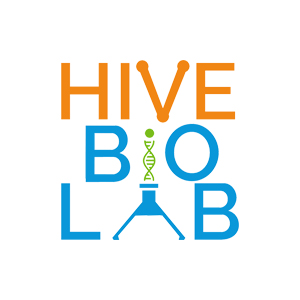 Open Bioeconomy Lab Team Members​