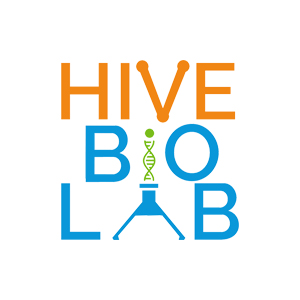 Hive Biolab, an Open Bioeconomy Lab in Ghana, is a DIY Bio community lab that leverages entrepreneurship, open science principles and biotechnology to create alternative solutions in health and disease, agriculture and waste management within Ghanaian communities through research and development (R&D). The Hive Biolab also serves as a platform for providing contemporary trainings in recent developments in biotechnology like synthetic biology, genetic engineering and recombinant DNA technology to university students, graduates and Ghanaian academics. Below are the thematic focus areas of the lab;
Low-cost Enzyme Biomanufacturing
This is a research project that the Hive Biolab is working on with the Open Bioeconomy Lab in Cambridge through the University of Cambridge to produce enzymes for molecular biology applications using local materials. The lab is at the verge of producing and purifying these enzymes and testing them for use in molecular diagnostic applications in the Ghanaian diagnostic sector.
The Hive Biolab is keen on complementing the training and education of Ghanaian university students and graduate to become very competent in cutting edge technologies needed to drive biology research and development in Ghana. Among the several trainings on-going is the Biomaker Challenge Ghana; a program to train university students and graduates to build low-cost hardware for biology and other environmental applications using sensor technology, electronics and biology.
Open science Hardware micro-manufacturing
The lab is specialized in building low-cost science hardware for use in conducting scientific experiments. Leveraging a team skill set of electrical/electronic engineering, mechanical engineering and biomedical science the team is capable of building any kind of scientific equipment using low-cost options.
MiniPCR
Gel Dock
Autoclave
Open Source Incubator